Welcome to Samba Toronto!
Here you'll find everything samba: the intimate stylings of Mistura Fina; the elegance of Wave; the Carnaval sounds of Sambacana, and the percussive revelry of the Escola de Samba. This site has its roots in samba and was founded by The Escola de Samba de Toronto-one of Canada's foremost cultural links to Brazil.
The Escola de Samba tradition, with its root in the Brazilian spirit, has planted itself here in Toronto where it's budding with fun for everyone of all ages.
The Escola de Samba tradition was born in Rio de Janeiro, Brazil, in 1928, founded by a group interested in participating in Rio's now famed Carnaval. Their goal was simple: to unite a community in an effort to combine story, music and dance in celebration of creativity and happiness. In a world today where humankind is often challenged by great conflict, escolas -- now in existence the world over -- promote some of our greatest qualities: fellowship and goodwill focused on creating good works. Throughout this creative process individuals from all walks of life come together to develop their talents which often reach remarkable heights. The result is a model for harmonious existence in today's world.
Read on to find out more of what we're about, and look at the other talented groups that have grown out of our Escola.
Gal Costa, Filo Machado and Sambacana
November 15 2009 @ Massey Hall 7:30pm.
Click here
for tickets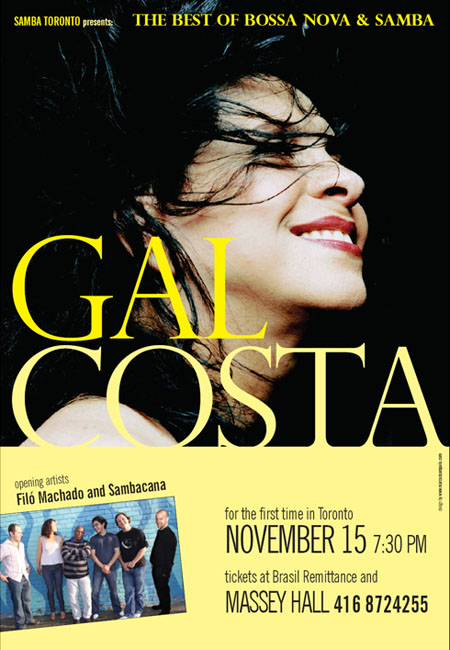 A brand new voice in Musica Popular Brasileira
Sambacana's new CD available now!
Click here
to order.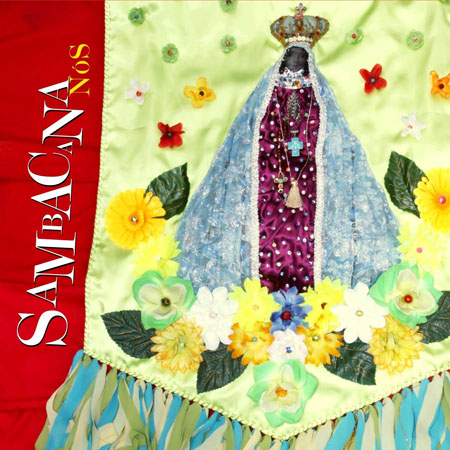 We Are Samba DVD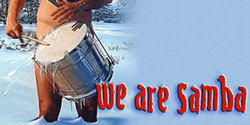 Hino G.R.E.S. Toronto
[] Listen Live Click here (*.mp3 format) Ponto de Encontro Carnaval 2006
[] Text Translated Click here (*.pdf format)